Click a flag above to use Google Translate
to translate the entire web site to Italian or German..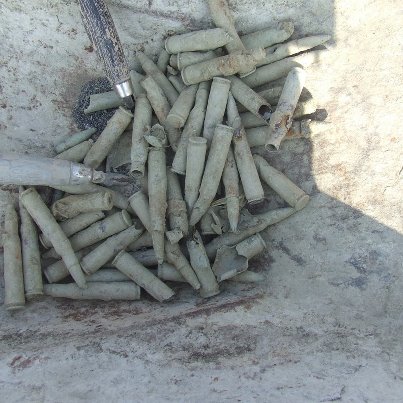 Machine gun bullets recovered from a 1944 crash of a P-47.
The crash site was located in 2012.
Read more.

Shot down behind German lines in northern Italy, July 1944.
Read United States pilot Bud Ryan's amazing story of survival and escape!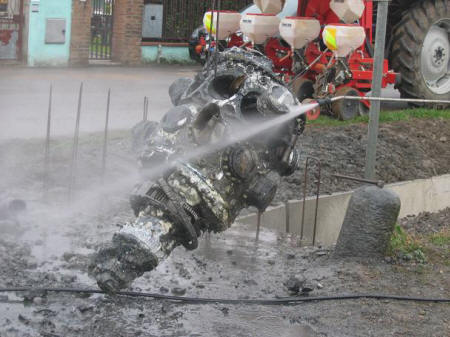 "It is very important for us to contact families who have lost their loved ones here in Italy."
Members of the Air Crash Po team are amateur aviation archeologists who work in the Po Valley, Northern Italy.
The Po Valley was the site of many ground battles and air battles, mostly in the period 1944 to 1945. Many, many American, British and German planes crashed during these years. In some cases, the crews parachuted to safety or survived the crash while staying inside the plane. Many of the crew members were helped by the locals to return to their bases.
Other pilots and crew members were not so lucky and died as a result of the crash. In many cases, the locals buried the dead; there was really no other choice. In some cases, the men and the planes were never found. Family members grieved for years because they didn't know for sure what had happened to their loved ones.
Over the years, much of the history of World War II has been lost. A devastating fire in 1973 in St. Louis, Missouri, USA destroyed approximately 80% of the Army service records. [The United States Air Force (USAF) was not formed until 1947. During World War II, air wars were fought by the Army Air Force (AAF).] Records were also lost as troops evacuated Italy. In one case, a ferry boat capsized and the records of an entire Bomb Group were lost.
Today, Aviation Archeologists (mostly working in their spare time) try to find World War II crash sites. In many cases, they use metal detectors to look for large pieces of metal underground,
When a crash site is found, it is carefully excavated. The most important thing is to identify the plane itself by using serial numbers found on engines and other airplane parts.
Veterans groups and military researchers around the world try to identify the crew of the plane. At that point in time, these people and the Air Crash Po team attempt to contact relatives of the crew. This is a very emotional experience, because, finally, the relatives have closure about what happened to their loved ones.